Two New Super Meat Boy PC Characters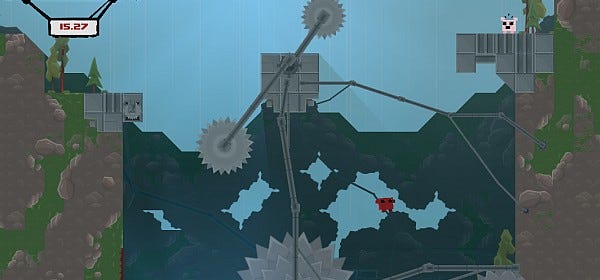 We have a date! Super Meat Boy will be squelching onto the PC in exactly two weeks, boasting six (SIX!) exclusive characters. We already knew two of them- MineCraft guy and Captain Viridian from VVVVVV - and two more have been announced this morning. Ooh, and Team Meat has also mentioned that from November 23rd, anyone pre-ordering the game on Steam will get SMB for the price of $10, as opposed to the game's full price of $15. Now, those characters.

The first is. THE HEADCRAB:
About whom Team Meat say this:
'Some of you (trolls) may be thinking "HAY HEADCRAB ISNT INDIE, FUCK YOU SELLOUT ASSHOLES" Well....I dare you to turn down a Headcrab. They are adorable.'
And the next character. IS: THE GOOBALLS FROM WORLD OF GOO.
About whom Team Meat say this:
The Goo ball will be basically identical to Gish, except obviously cuter.
I eagerly anticipate the comment thread when this game finally comes out and I can listen to you all gibber and squeal in terrible pain. Ooh, it's a tough game, this one.