Typing Of The Dead: Overkill Gets Custom Dictionaries
Words can kill.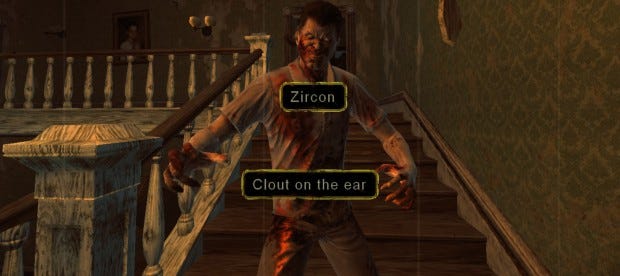 Typing of the Dead: Overkill [official site] felt to Alec like an old joke being re-told too many times, but even we were intrigued by its post-release DLC which added Shakespeare and profanity to the typing-driven zombie shooter. If you remain unsatisfied by your inability to kill the undead by typing the word "suppurating", Sega have announced that you can now create your own custom dictionaries for the game and share them via the Steam Workshop.
There's already 94 submissions, including Pokémon names and phrases from A Song of Ice & Fire, from which the screenshot above is taken. I'm sad it doesn't contain "capon".
Who wants to take it upon themselves to run some of our more popular features through some sort of word cloud thing and turn that into a custom RPS dictionary, eh? There's nothing in it for you, of course. Alternatively, here's a list of terrible game writing clichés I hope any such list wouldn't contain:
gameplay
content
title
franchise
IP
guns blazing
fully-fledged
jawdropping
living, breathing world
experience
genuinely
truthfully
indeed