Ubi Promises Splinter Cell PC Won't Suffer Ubidelay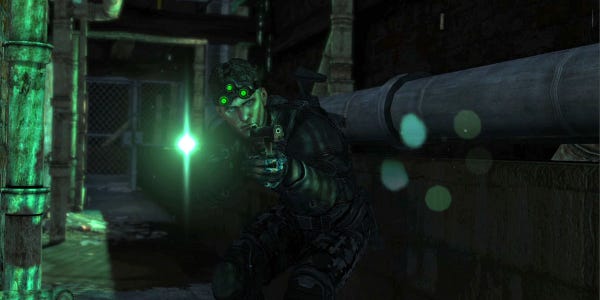 Once upon a time, the Ubidelay was a dreaded and ponderous creature - the raging 18-wheeler we just knew would plow into high-profile PC releases at the last possible second, catapulting them clear into the stars of some far off month. But lately, its power has waned. Assassin's Creed III only stumbled a few weeks behind its console counterparts, and Far Cry 3 didn't miss a beat at all. Still though, there's something to be said for "better safe than sorry," so I checked in with Ubisoft on the status of Splinter Cell: Blacklist. In light of its newly announced August 20th release date, here's what they told me.
"The August 20th date is also for the PC version as well," a Ubisoft rep matter-of-factly explained to RPS.
But then, we've heard this before, and we still ended up getting burned. Ubi flat-out denied Assassin's Creed III's delay the first time around, only for it to pull a complete 180 a month later.
So I decided to be more direct about it and ask what the odds were on something like that for Splinter Cell: Blacklist. Here's the response I got:
"No worries. It is day and date with the console versions."
Which is a far cry from "no comment," "we can't be sure at this point," or anything along those lines, and much more in line with, well, Far Cry's pre-release run-up than any other recent Ubisoft title. So Ubisoft seems quite set on a simultaneous launch, and - while there's always room for Sam Fisher to take a head-long trip down the old slip 'n' slide - everything appears to be locked in.
Right then, August 20th. We'll hold you to that, Ubisoft.