Ubisoft Classic Franchises Going Online En Mass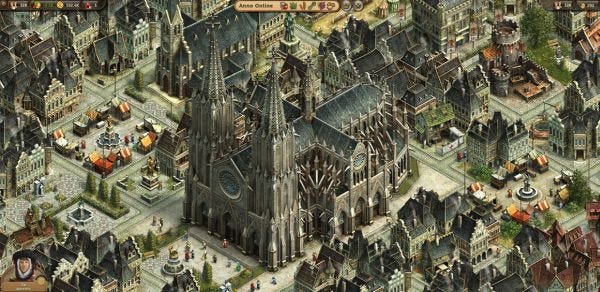 Ubisoft are putting a lot of stuff online. There's Anno Online, Silent Hunter Online, and Might & Magic Heroes Online, and you can see a trailer for each of them downstairs. These are browser-based free-to-play reincarnations of the popular, long-time franchises. Do you want those then?
Here's Anno Online:
And Silent Hunter Online:
And Might & Magic Heroes Online:
Don't get over excited by the "play now" offer in the Anno teaser, cos you can't. Silly Ubisoft. But you can sign up for the betas for all three. And of course they'll be free-to-play when they launch. Ubisoft's awful always-awful DRM system has crippled previous games in both the Anno and Silent Hunter series, so it's interesting to see the move to browser-based games. While you can still lament that they're in your browser and not on your desktop, at least the need for an internet connection makes some sliver of sense.
Also, I see from PC Gamer's scoop (I found these videos by stalking Ubi's YouTube feed, but those dastardly PCG guys are always outfoxing me) they're saying they won't replace regular offline releases of the series.