Underground Metastate: Kentucky Route Zero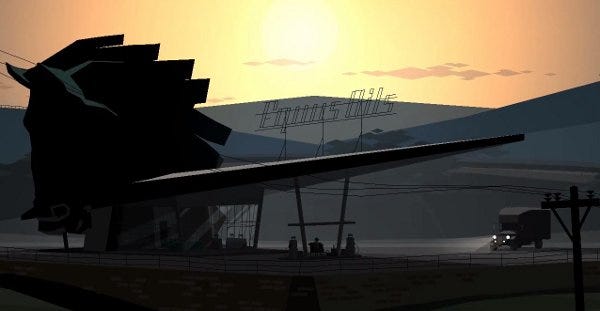 Ruins was a superlative, short-form exploration game starring a dog and the chaps behind it have now released the first part of their gorgeous adventure, Kentucky Route Zero. I don't know how well the humble canine is represented this time around but the game does include a "Civil War era battleship that ran ashore in an underground river hundreds of years ago and is now populated entirely by cats", so look forward to that. Act I costs $7 but the remaining four acts, to be released throughout the year, can be purchased as a bundle for $25. I plan to try it this week and shall report back. In the meantime, allow your eyes to feast on this trailer.
Shades of Another World, aligned with our own world and a shimmering layer of magical realism.
Edit: I'm playing it right now. There is a very noble dog wearing a straw hat. Full WIT soon.