Come See Unreal Tournament's New Underland Map
Goin' Underland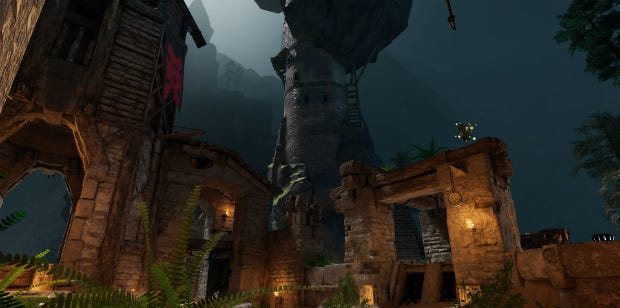 I still find it strange that Epic Games are making a new Unreal Tournament [official site], that's out there right now, free to download, yet folk aren't screaming from the rooftops about it. The late 90s/early 00s this ain't, my friends. Of course, the lack of fanfare is mostly down to the way this multiplayer FPS is being made - open development based on player feedback, at a steady pace with regular work-in-progress builds sent out as they're ready.
While I've not had the chance to jump into UT as it stands today - I was more Quake-oriented back in the day and old habits die hard - these builds seem to look better with each passing release. The latest, Underland, appears to be no different.
A Deathmatch-type affair designed for six to eight players to knock lumps out of one another, Underland is said to be a hidden outpost that was "once lost for a thousand years", and guards the entrance to the eponymous Underland caverns. Sounds pretty enchanting, much like Epic's choice of backing track in the new trailer. Shall we take a look?
That there marks Unreal Tournament's fourth map so far, which was named 'Tuba' during its prototype phase. Epic then turned it over to the game's community to be renamed - such is the influence of the community on the game's development on all levels. Last year, Ben Barrett spoke to Lead Developer Steve Polge about said community influence which is an interesting read.
Some neat before and after slider shots of Underland's prototype shell versus the final outcome can be viewed over here, whereas full patch notes for Unreal Tournament's latest build can be found in this direction.
If you're yet to try Unreal Tournament you can download and play the alpha version for free by heading over here. I'll be right behind you.