Urban Trial Freestyle Launches, Off A Ramp Presumably
Irresponsible motorcycling.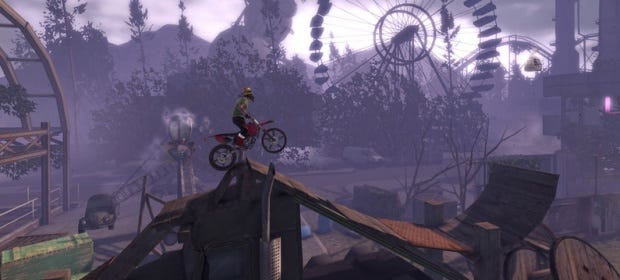 I'm all about urban freestyle, me. I'll walk down a street with all manner of leg movements, stepping up and down curbs, dodging left and right to let others past, and occasionally flipping out and laying down a phat left turn as I enter a shop. AND YET WHERE IS THE GAME ABOUT ME? There's a game about Julien Dupont, for goodness sakes, and he has to use a motorbike for his antics. Urban Trial Freestyle looks like a bouncier, tricksier Trials, and is about to appear on Steam.
It seems to think it's already out, but Steam says there's another three hours to go.
Let's be honest - it looks a LOT like Trials. And they've even got "Trial" in the name. That's a big risk on their part, since the Trials games are so bloody magnificent, and they've invited direct comparisons upon themselves. It'll be interesting to see how it fairs on PC - it was appparently popular on PSN, over there.