VA-11 HALL-A sequel N1RV ANN-A announced
Pour me one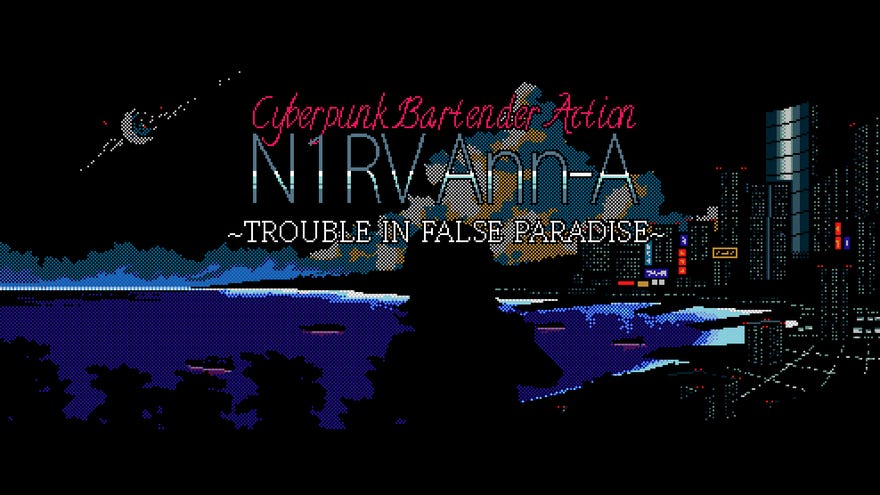 Sukeban Games are returning to the cyberpunk world of bartending visual novel RPG doodad VA-11 HALL-A [god, please call it Valhalla -common sense ed.] with a sequel named N1RV ANN-A [oh for... I've had enough -former ed.] due in 2020. We'll play a new bartender behind a new bar in a new city, listening to new people's woes while mixing them drinks that will surely will bring only comfort and no further woes at all nuh uh. Meet some of the weirdos we'll be serving in the announcement trailer below.
N1RV ANN-A (once again, the name of the bar) will go down in Saint Alicia, where bartender Sam seems to have plenty of woes of her own between an eight-year-old son and a yakuza boyfriend. But it's our job to chat with boozehounds and barflies, getting to know them and mixing them drinks through a wee minigame. I did like when the first game had drinkers respond differently to different drinks, sometimes shaping their moods and stories, and of course that returns in the sequel.
After a year sober, I'm so angry at sweet cocktails - and their mocktail counterparts people suggest I drink instead of delicious whisky. It's 11pm and I'm off my tits on sugar while you're just about to dig into a new strata of woes and oh god how dare you, piña colada. How dare you.
"I like the idea of Valhalla and some presentation gripes aside, I like its execution," Sin Vega said in our VA-11 HALL-A review in 2016. "It's no great revelation but a pleasant surprise, and being a mundane bystander going about their day instead of the plot-critical centre of the universe is an under-explored concept. Valhalla made an even smarter decision to pick a setting that most would fill with combat, megalomaniacs, and the usual Heroic Journey guff, and instead populate it with interesting people and that thing we do best but talk about least: alcohol. I mean, friendship."
Nirvanna is due out via Steam some time in 2020. For now, see its website for more. Ysbyrd Games are publishing this one too, and it'll be on Switch and PlayStation 4 as well.
Disclosure: Cassandra Khaw, who used to fill our Bargain Bucket column, has worked for Ysbyrd Games but I honestly don't even know if she still does.