Valorant Error Code 43 - what is it and how to fix
It's a pretty easy fix.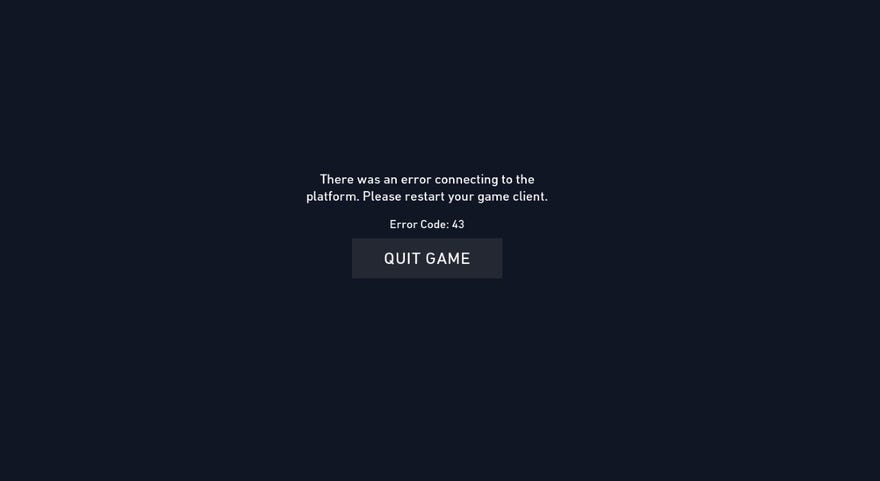 It's not a super difficult problem to solve, and you'll be back in the game in no time.
How to fix Error Code 43
Error Code 43 turns up when you're unable to connect to the game client. You'll see a screen similar to the one below if you fall victim to this evil fate.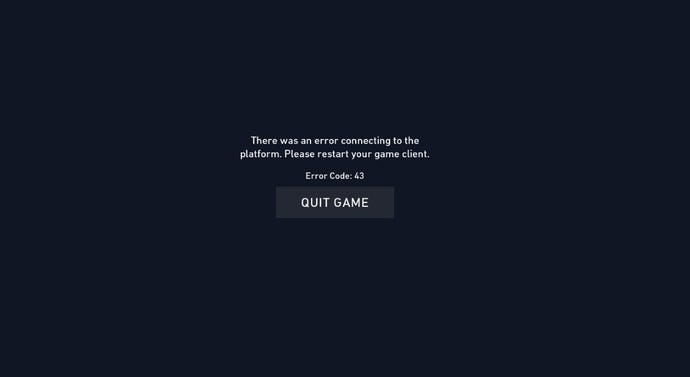 There are a couple things to try when fixing Error Code 43.
First, try quitting the game client and relaunching it. This'll give the game another chance to connect, and can fix the problem super quickly.
Unfortunately, this doesn't always work out and you'll have to go through a bit more inconvenience. If Error Code 43 persists, you'll have to restart your whole computer. Shut your PC down completely and turn it back on. After this, Error Code 43 should be gone for the moment and you'll be able to play again - just don't forget to save your work before rebooting.
We've got plenty more agent specific guides for you below, stay tuned for plenty more too:
Now you're in the game, how about you check out some of our Valorant guides? We've got our picks for the best Valorant guns, as well as all the advice you need for getting through your Valorant Battle Pass ranks.