Germany/August/Mystery Valve Showing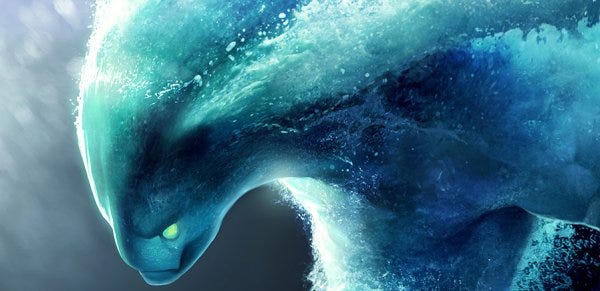 With Bellevue's finest opting not to make an appearance at E3 earlier this month, we've all been left in the dark THE TERRIBLE FRIGHTENING DARKNESS about what's next on the plate for Valve, and when we might see it. DoTA 2? Portal 2 expansions? Something, at long, long bloody last, to do with Half-Life?
Well, in August we might find out.

Valve will reportedly (but not yet definitely) be at GamesCom in Cologne, Germany - but whether it's a full game or related to the previously-revealed Portal 2 DLC remains to be seen.
Obviously, both gamers and cynical headline writers will start bellowing about Half-Life, but personally I would love to see DoTA. After all those big franchise action games screaming for attention at E3, something a little more strategic and oddball is just what the doctor ordered. (My doctor does write a lot of strange prescriptions. Sometimes I wonder if he's even a real doctor at all.)