Vampires Are People Too, In The Sims 3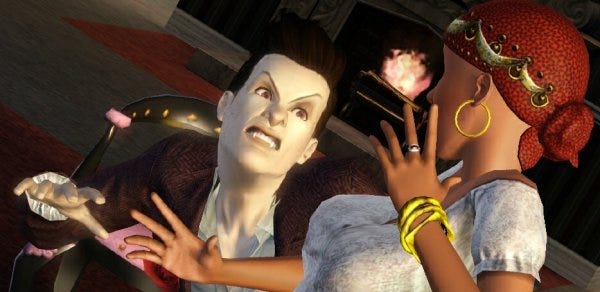 I thought it was deja vu, but it was actually just another expansion pack. The Sims 3: Late Night already gave us the capacity to become a vampire, in a sexy out clubbin' sort of way, but this time it's all gone a bit Young Adult Fiction with vampires, fairies, wizards, and even zombies becoming simulated people. With a bunch of silly magic, and transformations into werewolves, The Sims 3: Supernatural actually looks like it might be amusing.
Trailer below, needless to say. The Sims 3: Supernatural is out int he first week of September.