Video: A Return To The Long Dark
Wolf's Bane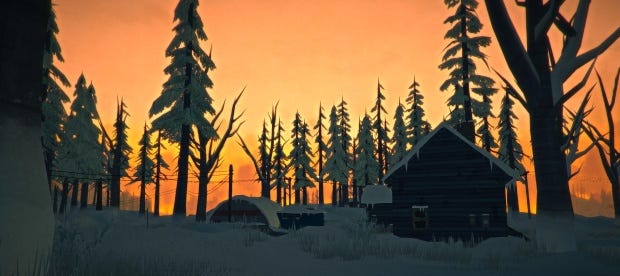 Snowy survival sim, The Long Dark [official site], has recently doubled its landscape, so I thought it time to return to explore this newly fallen content. And video myself being eaten by wolves in the process.
With lots of new content from developers Hinterland since the last time I was stranded in the Canadian wilderness, I set out to see the new terrain, recording myself as I went. And got eaten by wolves. And also played a version where you don't get eaten by wolves.
As I conclude in the video, what I'd love to see added as an option in the game is a difficulty level that maintains the realism of food consumption in the easier mode, while keeping the greater scarcity of provisions in the normal setting. And if possible, for this crazy geomagnetic event to have caused wolves to have found a middle-ground between complete uninterest, and insatiable predation. But gosh, this game remains so bursting with potential. Once a story mode appears, goodness, this could be The One.