Video game weddings are full of LIES
Tying a knot of lies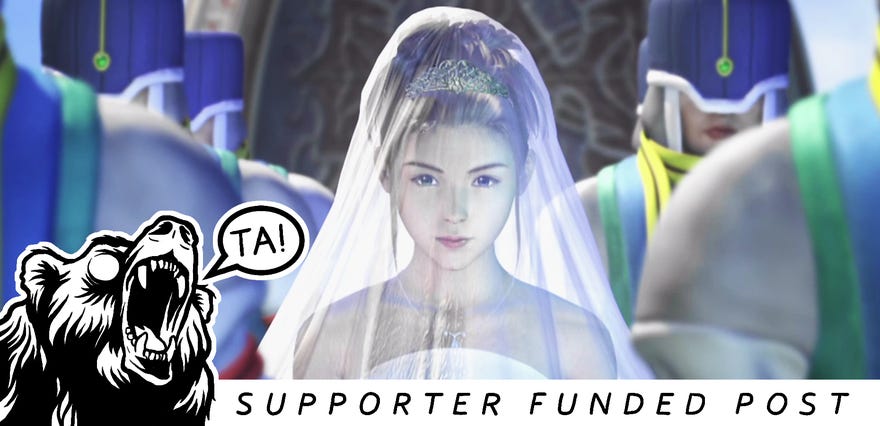 Reader, I'm getting married tomorrow morning, and hot damn I can't wait for it all to be over. Not my actual wedding day, you understand. That will no doubt go much faster than I want it to, much like every Christmas and birthday for the last ten years. No, I'm talking about the end of my wedding planning.
If you're in the business of organising events for a living, you have my deepest respect. I never thought that planning a wedding would be so hard, stressful or downright time-consuming. It probably doesn't help that I'm not one of those girls who's been dreaming about their wedding ever since they had a functioning memory, but it's made me realise that video game weddings don't get anywhere near the truth of the matter. Yes, you get the nice ceremony at the end and two characters proclaiming their undying love for each other, but they completely fail to capture the arduous slog it took them to get there. So I thought I'd bust open their pack of lies and do some all-important truth telling.
Read the rest of this article with an RPS Premium subscription
To view this article you'll need to have a Premium subscription. Sign up today for access to more supporter-only articles, an ad-free reading experience, free gifts, and game discounts. Your support helps us create more great writing about PC games.
See more information