Videogames! Disastercake Kickstarts Soul Saga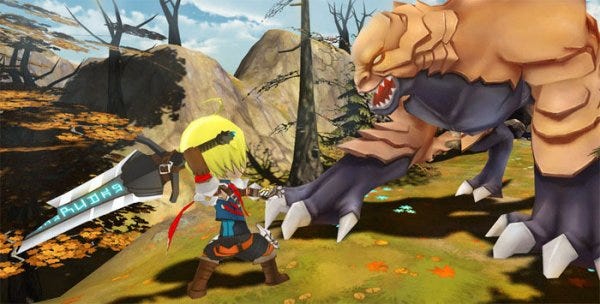 The world of crowd-funding is having its cash-glands tickled by more than one JRPG-inspired project right now, and we've talked about the CGI-fantasies of TBT: The Black Tower on a few occasions recently, and that is an ambitious-looking project indeed. I have to admit, though, that I far more enticed by the rather more cartoon-angled notions of the slightly less grand looking (but all the more alluring) Soul Saga. This hearkens to a slightly earlier era of the JRPG, and is all the stronger for it. The lovely, twee, flash-cut art style is being bolstered by references to the mechanics of a bunch of games beloved by the TV-box gamers.
Soul Saga even claims "professional voice acting by popular names such as Todd Haberkorn (Natsu from Fairy Tail) and Kira Buckland", although I have no idea who those people are. Check out the pitch below!


I don't know if calling your one-man company Disastercake is a good if you want thousands of people to back you, but there we are.