Virtual World Problems: The Man With The Goggles Glut
Hell is other goggles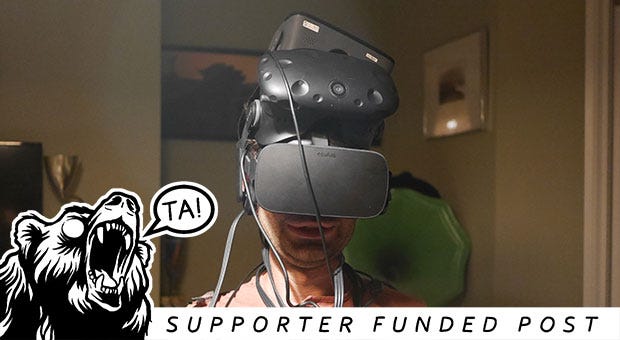 Let me stop you right there. Having three VR headsets in your house is no kind of fantasy at all. Also, getting out of that stuff after the photo took me twenty damn minutes.
Read the rest of this article with an RPS Premium subscription
To view this article you'll need to have a Premium subscription. Sign up today for access to more supporter-only articles, an ad-free reading experience, free gifts, and game discounts. Your support helps us create more great writing about PC games.
See more information