Voice actor strike suspended as tentative agreement reached
Games on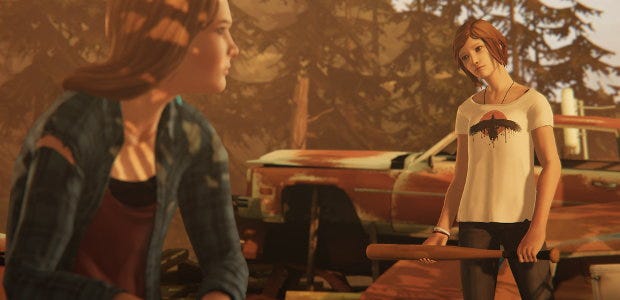 The video game voice actor strike has been suspended after Screen Actors Guild and American Foundation of Television and Radio Artists (SAG-AFTRA) reached a tentative agreement with the companies they were striking against. The strike started in October 2016, seeking better working conditions as well as better pay and more awareness of roles they were accepting. Perhaps the most visible consequence of the strike has been Life Is Strange's prequel Before The Storm switching voice actor for its protagonist, but the strike has affected eleven companies and many more games.
Targets of the strike included Electronic Arts, Warner Bros. Games, Activision, and several voiceover production companies who are used by other studios. SAG-AFTRA members went on strike against all games the companies had entered production on since February 2015. Not all games companies were struck against, mind, and not all voice actors are unionised. Before The Storm's use of strikebreakers was obvious due to replacing a known actor who voiced a main character (Chloe's original actor, Ashly Burch, did still legitimately work on the game as a script consultant), but we don't know quite how many games also did before the companies capitulated.
SAG-AFTRA's proposals include pay increases, royalty payments, and shorter sessions when recording vocally stressful parts to reduce damage. Their demands are not met in full but the new agreement they'll run under has been tentatively accepted, and will be reviewed by the SAG-AFTRA National Board at its October meeting.
Along with new bonus payments and a loose plan for employers to "to continue working with SAG-AFTRA on the issue of vocal stress", part of the new agreement is giving actors a better idea of what the roles they're taking even involve.
"The new transparency provisions will enhance the bargaining power of our members' representatives by requiring the companies to disclose the code name of project, its genre, whether the game is based on previously published intellectual property and whether the performer is reprising a prior role," chief contracts officer Ray Rodriguez said in yesterday's announcement. "Members are also protected by the disclosure of whether they will be required to use unusual terminology, profanity or racial slurs, whether there will be content of a sexual or violent nature and whether stunts will be required."
It is wild that previously actors might not know those details in advance.
While the deal is not fully settled, SAG-AFTRA members are again able to work for companies they had been striking against.