Warframe players speak out against crunch
"Take care of yourself"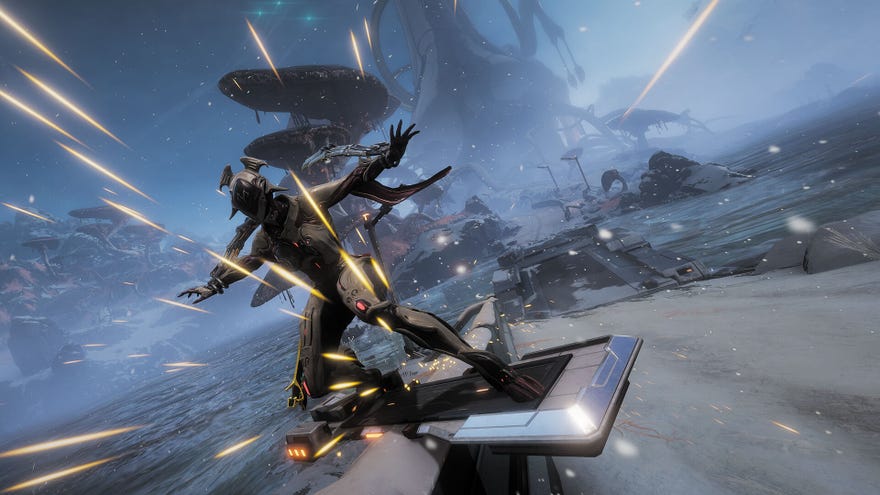 Free-to-play acrobatic shooter Warframe just dropped its second expansion, bringing a whole lot of new stuff to the game. It was doubtlessly a lot of work for developers Digital Extremes – but, say some of its players, hopefully not too much. In a positive step, they've encouraged the team to avoid overwork and crunch, even if that means the game gets slower updates.
If you've been following games news lately, you might have heard a thing or unionisation, with players joining up with a rebellion in a debt-driven penal colony, where body parts – robotic or organic – can be "repossessed" as payment.