Wargame: European Escalation On The Brink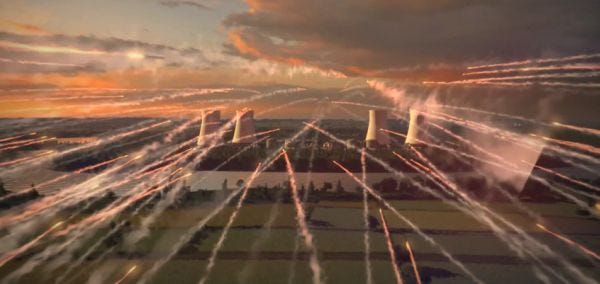 The title of Wargame: European Escalation makes me think of all those grey-and-white products you see in the background of adverts for washing powder. There in the front is the packed of Whizzi-Wash, bright and colourful, and behind are stacked greyscale box after box of "SOAP" and "CLEANING POWDER". I'm saying it's a bland name. Is that clear? Bland. But it doesn't look bland at all, as the launch trailer below proves.
I mean, it's a strategy game, and they're all identical, right? AMIRIGHT? (Ow. Apparently not.) But flipping crikey, that's a lot of missiles:
The trailer slightly over-eggs the reality of its availability, which is apparently out tomorrow, although the website is mind-bogglingly confusing. Steam suggests tomorrow too, so let's go with that.