Shall we play a new #game from Sam 'Her Story' Barlow?
#Wargames in 2018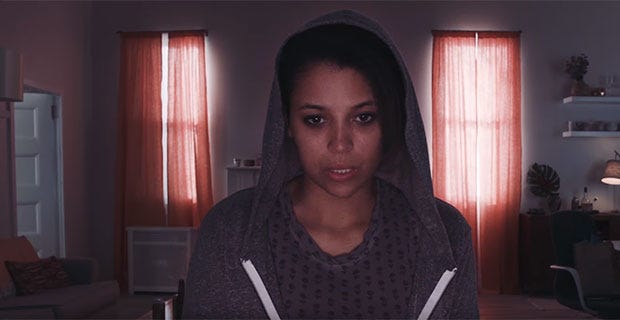 I make references to old movies, because I am an old man who only thinks about the past. In this case, the reference is to 80s 'teen hacker almost accidentally nukes the world' thriller Wargames. Y'know, the one that no-one remembers anything about other than "shall we play a game?" But don't we all feel like best friends when we quote it together?
We already knew that Sam Barlow, the fella behind FMV detective game Her Story, was working on an interactivery movie sorta thing using the license, but now we get the teaser trailer, and a sense of how cold war nuclear terror has been updated for a new age of electronic disquiet. The fact that this is called #Wargames, rather than simply Wargames, probably provides some clues to this.

You'll note that millions of people dying in a nuclear fire is not something referenced, despite 2017 having been a year in which some feared that sort of eventuality had returned to the table. What's mentioned instead is the recent spate of high-profile hacks at the likes of Sony, Yahoo and Equifax - and thus the feared downfall of society as a result of digital information theft. In other words, it's sounding a wee bit Mr Robot.
We had a rough cut screening and some kids high-concepted it as a YA Homeland or a Teen Blacklist, and I'm very down with that.
First person to throw out 'Ms. Robot' loses ten points.

— Sam Barlow 🔥 IMMORTALITY (@mrsambarlow) December 6, 2017
Oh.
Well, also to be gleaned from Sam Barlow's Twitter today is some sniffing around the question of whether or not this counts as a 'game' (of course it does, don't be silly):
What is this? It's an experimental interactive series! Like with Her Story I hope experimental = accessible :)
It is not a conventional CYOA story. That's one of the ways in which its experimental.

— Sam Barlow 🔥 IMMORTALITY (@mrsambarlow) December 6, 2017
...and the promise that, though the subjective matter seems dystopian, the tone will be at least somewhat chummy:
Our No. 1 goal was to create a hacker protagonist who was likable and not a nihilist. I took to heart the fact that on the original movie they fired original director and brought in John Badham to ensure the movie was FUN — and he did and it inspired a generation of kids

— Sam Barlow 🔥 IMMORTALITY (@mrsambarlow) December 6, 2017
There's no mention of a returning Matthew Broderick, though this is an official MGM joint, so who knows what surprises they might have forked out for?
But we get the quote at the end of the video, and that's all that matters, right? Oh, that and the '2018' release date.