Warhammer: Vermintide 2 turns the lights out for Halloween
Geheimnis-rat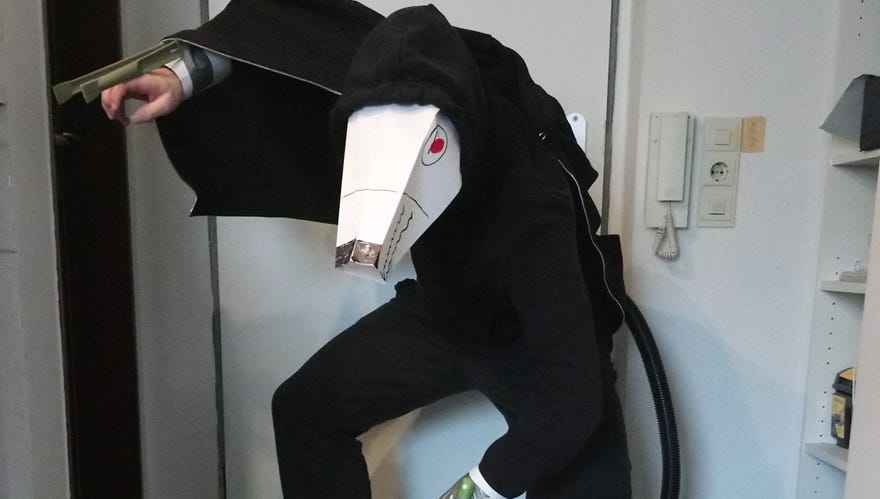 I've seen more inspired ideas for Halloween events than "let's do some night-time levels", but it's still a pretty good one. For the duration of Geheimnisnacht, every level in Warhammer: Vermintide 2 has been plunged into darkness. Geheimnisnacht is "the most ill-omened night of the year", and lasts until November 4th.
More importantly, there's also a community-run shitty cosplay competition.
Gallivanting about Helmgart in the dark is the main draw of the Halloween event, though of course there are other gubbins. We've also got portraits, pumpkins and progression trackers:
"We'll have a limited time event quest on offer which rewards a new portrait frame, as well as opening up the once off-limits trophy room in Taal's Horn Keep for heroes to showcase their progression through Vermintide 2. The Keep has, of course, had another make over to mark the event. Lohner needs to be kept busy whilst you're off checking out the new vistas!"
Those new vistas will all be sickly green, because that's the colour of one of the moons. There are pics on the Geheimnisnacht page, though a ghost seems to have come along and shrunk them. Fortunately, Alice Prime volunteered to go scuttling into the dark to give you a proper view of the gloom.
That's not going to stop me using this excellently shitty cosplay from Reddit user "Xeliv" as a header instead. Entries for the Reddit-run costume contest are open until November 9th, but you've got to embrace the shambolic spirit of the competition. Think less about custom foam jobs and stupidly intricate shoulder pads, and more about cardboard with receipts stuck to it.
Here's the gold standard.
Oh yeah, Vermintide 2 also got a bunch of bug fixes. You can crawl through the patch notes here, while I chuckle at this perfect imitation of Dota 2's Io using a sheet and some fairy lights for the 500th time.
Warhammer: Vermintide 2 is 50% off on Steam until November 1st, pricing it at £12/$15/€14. The DLC is 25% off, too.