Way Of The Helicopter: Choplifter HD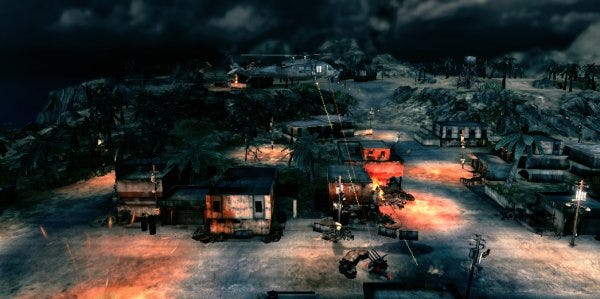 Choplifter was a side-scrolling shooter that features a helicopter. HD (pronounced "ccchhhuud") is the modern remake of it. The helicopter can go up and down, and side to side, and shoot. It's just like it was in the old days, only a bit prettier. You can see the truth of that statement in the trailer below. It's even being developed by inXile Entertainment, whose Big Boy project is Hunted: The Demon's Forge. However, it's my contention that such a direct pun ("Choplifter") is actually categorically wasted here. This should have been a game about stealing candy from a store using a remote-control helicopter, while the enraged store owner chases your miscreant contraption about with a baseball bat. That is my firm belief, and I will not move from it.
The game is out in the Autumn.