We Like Short Shorts: Saxxy 2013 Winners Announced
Who likes short shorts?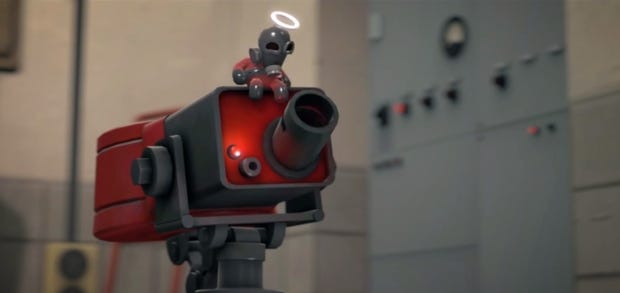 The Saxxy Awards are Valve's annual celebration of the Source Filmmaker community and their efforts to make short films using the Source engine and Valve's game assets. The community has been producing better and better stuff since the tool was released three years ago, and this year's winners, nominees and honourable mentions are all worth ruining your productivity over.
Here's the deserving Overall Winner for this year.


It's interesting that with all the game assets now available to use in the game, Team Fortress 2 is still the overwhelming favourite for the community. Is that something technical - better facial rigging on TF2 characters - or is that the nature of those characters lending themselves better to different narratives than Left 4 Dead or Portal? I don't know, I'm genuinely asking you.
If you would like to know more about the process of how Source Filmmaker shorts get made, check out interview from last week with James McVinnie, the director of previous Saxxy nominee Practical Problems and the upcoming End of the Line.
Alternatively, continue to enjoy the fruits of other people's labor by watching the winner in this year's Comedy category. If I don't get the dwell times up on this post, Adam will beat me again.
This year added a Short category, for entries less than a minute in length. The winner is grand, but I like the compact escalation of Zach Scott's Survival of the Fittest.
Is... is that enough? Have you had this page open for long enough yet?