We'll Myth It: Mythos Europe Soon Dead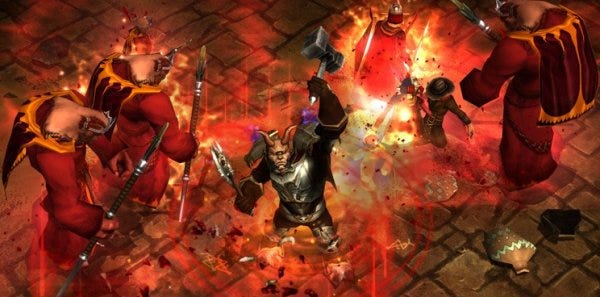 This is a sad end to the story of Mythos. You might remember that this was the MMO being devloped by Flagship Seattle, a studio led by a band of ex-Blizzard employees, many of whom worked on the Diablo games. When Flagship floundered and died in 2008, the game was catapulted into limbo. Some months later it was given new life by Asian publisher HanbitSoft, who owned the IP and wanted to bring it to the Asian market. The game finally found its way to Europe via Frogster, who published it in April this year. Now, however, the company has announced that Mythos' "long-term success unfortunately did not follow". Consequently the game will be shut down at 11am UK time on the 27th of this month. Former Mythos players will all get vouchers for Frogster's other game, Runes Of Magic.
What a shame. Another dead world committed to the abyss.