Tell Us: What's Your Dream Game?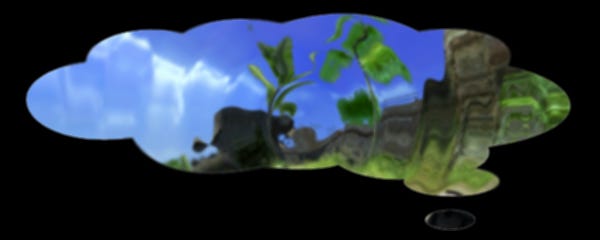 We work far too hard entertaining you. You do some work for a bit. I want you to describe your dream game. It's not quite as ambiguous as it sounds.
For instance, my dream game, as I've written about before, is one that just lets me calmly survive. I want a vast island to explore, filled with treats to discover, but only if I can keep myself alive. I want to need to build a shelter with the physics of a Penumbra game, hunt for food using a bow and arrow I've made by stringing a branch and wedging a flint and feathers into a stick, building fires, and so on. The key difference between my game and all those I've tried that people have recommended is 1) it's good, and 2) it's not about frantically monitoring unrealistic levels. I am a greedy chap, but I don't need to eat sixteen chickens an hour to stay alive. The budgeting of survival to exploration need not be so punishing, and I suspect is usually because a game really doesn't have much to offer. That's what I want.
So what do you want? Maybe it's a whole new way of thinking about the first-person shooter. Or an RTS that doesn't infuriate you by focusing on units when you really care about resources. Are you crying out for a management sim that doesn't care about the happiness of the people?
Someone will read one of your comments and make a corresponding game. It's inevitable.