Late-Night Treat - SC2: Legacy of the Void Unlock Times
More Monday than Tuesday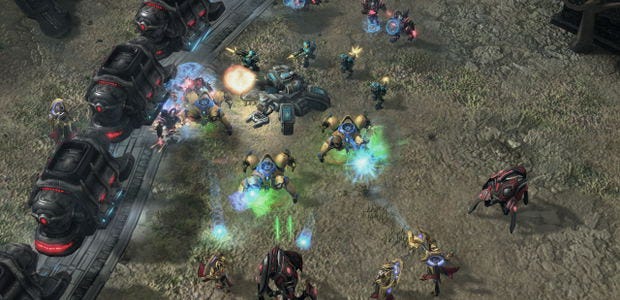 "Look, I don't know if you know," you say, tapping your watch, "but I have a homeworld to reclaim and a galaxy to save. Yes, I know that Legacy of the Void comes out next Tuesday, November 10th, but when?" Cool your jets, Chad. If your question is "May I play an hour or two before bed?" then the answer is yes, you may, as long as you've got tomorrow's clothes laid out and have already brushed your teeth.
Blizzard have detailed the unlock times and, for us around the RPS Treehouse, StarCraft II: Legacy of the Void [official site] is actually unlocking at 11pm on Monday.
Some folks will get it even earlier - congratulations to those on North America's west coast, who'll get to play from 9pm on Monday. Hey, you lot, if you haven't visited the redwoods yet, absolutely do. Shame about the Mariners, right? And other such Pacific time zone references. Keep Portland weird while I'm gone, okay.
StarCraft II has been pre-loading chunks of Legacy of the Void for a few weeks now, so it shouldn't have too much to download one the game goes live. Fire up the Battle.net client to get that rolling, if you haven't in a while.
If you want a bit of Protoss action now, Legacy of the Void's free three-mission prologue 'Whispers of Oblivion' was released last month, free to all players.
While I'm around, here's a trailer from last week showing LotV's co-op missions: