A Crying Shame: Crysis, Crysis 2 Multi Shutting Down
Cry me a server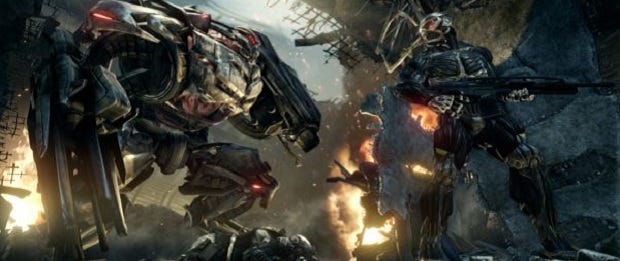 GameSpy giveth, and - years later - it shutteth down due to the cruleth realities of modern busineth practices and, in doing so, taketh away. The list of games affected by said untimely (but also kinda timely) demise is long and prone to billowing ominously in the wind, and we still don't know what exactly will happen to a number of those trapped in its server purgatory. Sometimes, though, no news is good news. Case in point: it turns out that Crysis and Crysis 2 won't be coming back online after GameSpy goes dark.
Crytek made the announcement in a forum post:
"As of May 31 this year, the multiplayer modes in Crysis and Crysis 2 for PC will no longer be playable. The conclusion of online multiplayer support comes as a result of GameSpy Technology shutting down all their hosting services. GameSpy have been providing multiplayer functionality for Crysis and Crysis 2 since they launched. The single-player campaigns in both games are unaffected by this transition, and the multiplayer mode in the Xbox 360 and PlayStation 3 versions of Crysis 2 remain playable."

"We'd like to thank everyone who has taken up arms in Crysis and Crysis 2's multiplayer modes in the last few years, and apologize to the small but dedicated community of PC players who are still actively competing against one another."
EA stablemates Battlefield 2, Battlefield 2142, and Battlefield Bad Company 2 will be transitioning to another service in May, so it's a bit of a shame to hear that the older Crysis games won't be doing the same. It's also rather upsetting that EA and Crytek won't release the tools to let players run their own servers, but considering the source I'm not terribly surprised.
To be honest, though, I haven't played either game in ages - especially not online. Is anyone here part of these games' online community? Were they worth enabling Maximum Literacy (and Minimal Dedication to Maintaining Strong Family Ties) to write home about?