Why Don't You Review Portal 2: Peer Review?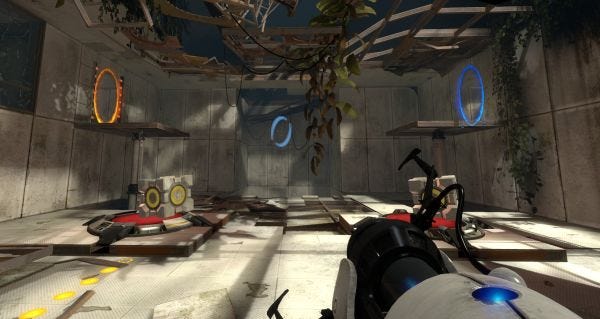 Aha! In rather happier news from the land of big-name gaming, the Peer Review DLC pack for Portal 2 landed on Steam earlier today. Its cost? £0. $0. €0.
Your game should already have updated with it, if all is well. I uninstalled the game but two days ago to make room for Rage, because I'm a bloody idiot, but have any of you lot given the new adventures of Peabody and Atlas a spin?
Is the price right, or would you have paid real money for it?