Will It Be Any Good? We're Still In The DARK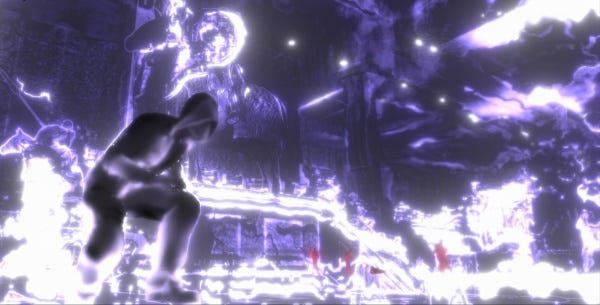 Kalypso Media describe a vampire as "the ultimate killer". Maybe I'm being picky, but I'd say the ultimate killer is one who doesn't die if he sees the sunshine. Or if a cocktail stick pricks his chest. Or if his head is cut off. I mean, those are some pretty severe weaknesses. I'd argue "the ultimate killer" would be one who can go outside whatever the weather. But, DARK (presumably it's shouted?) insists otherwise, and tries to prove it will a new trailer showing off your skills.
Kudos, I say, for any game that uses the word "obfuscation", let alone has it as a skill. (Even if they do seem to be using the word entirely wrongly, it remains just as much of a pleasure to say out loud.)
It seems safe to say that his primary skill is eating necks.
Oh, will it be the Deus: The Masquerade Ex our naive desires wish for? Or the rolypoly action game the trailers make it out to be? We should find out on the last day of this month.