Win A Free Super Pass Ticket To EGX Rezzed 2016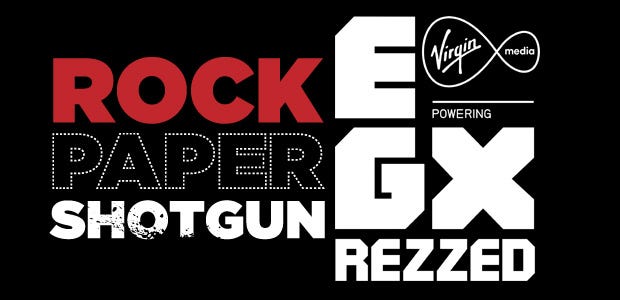 EGX Rezzed is a video games event at which you can play pre-release games, watch developer sessions by well known designers, and this year, perhaps spot a rare RPS writer in the wild. That's because we've teamed up with EGX to offer our own batch of developer sessions, a room with our pick of the best games of the show, and now to give away 5 free Super Passes.
These Super Passes get you in to all three days of the show, and you can enter below.
EGX Rezzed 2016 runs this year from Thursday 7th April to Saturday 9th April at the Tobacco Dock in London. It's a great venue, which allows the small and strange games that appear at Rezzed to shine even when there's big hitters like Total War: Warhammer and the Vive not far away. You can find out more about the show and what's on over here.
The widget below will allow you to enter into the competition multiple times in exchange for one of four actions: following us on Twitter, following our Steam group, subscribing to our YouTube channel, or visiting our Facebook page. The latter should work without requiring a Facebook account and whether or not you've already Liked the page previously.
If you'd like to enter, we'll need your email address in order to dispense your e-ticket should you win. Your email address won't be used for anything else other than communication related to this particular competition.
Update: All winners have now been selected and contacted. Congratulations to those who won!
Win An EGX Rezzed 2016 Super Pass

Should you win a ticket, EGX Rezzed's Terms and Conditions apply. Please note that under 16s need to be accompanied by a parent or a guardian who is at least 18, although one parent or guardian can accompany a group of under 16s.
The competition will end this Friday, at which point the winners will be contacted with their prize.