Winter Is Knocking At The Door: War Of The Roses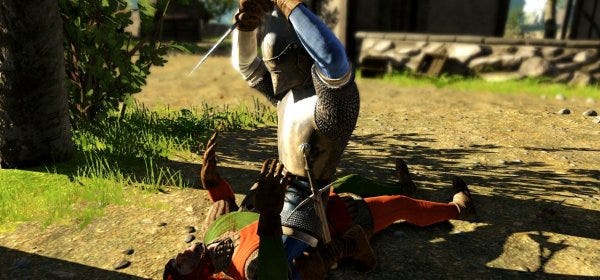 "Winter has arrived", says the press release for War of the Roses next batch of free content, and here was me thinking Old Jack Frost would turn out to be the Godot of seasons. December 19th is the date that winter officially arrives in the multiplayer stab 'em up, bringing "new armor and weaponry, plus two brand new snow-covered maps based on the historic battles of Wakefield and Towton." There's also a balance patch on the way, which appears to be primarily targeted at armour tweaks. Sandal Castle, on the Wakefield map, may also be the focus of a new game mode, although that addition won't be in the initial download. You can see a brief glimpse of snow and blood below, and there will be a livestream of the maps on December 20 at 7pm GMT on the Paradox TwitchTV channel.
I'm a Chivalry man myself, but I think I'll dip back into War of the Roses in a couple of months to see how much difference the updates make.