Wolpaw & Lombardi Talk About Portal 2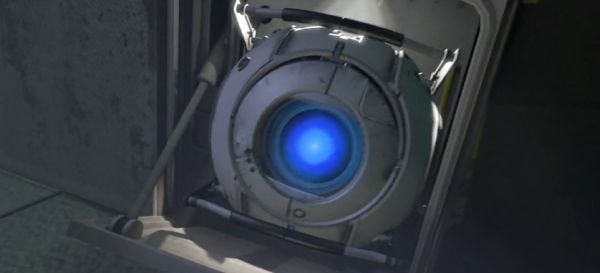 I've got the most incredible surprise announcement to make after the jump in this post! It's going to be amazing! Start getting worked up about it now! Also there's 1UP's interview with Valve's Erik Wolpaw, lead writer on Portal 2, and PR guru Doug Lombardi. It's a slightly awkward interview, established by a very peculiar opening question. But it contains all manner of titbits about Portal 2, including how the game will manage to offer two-player co-op without breaking the fiction. Don't forget about that surprise!
I had pasta for lunch.
And here's the interview:
The idea of each of the personality orbs having their own section seems fantastic. The gels... it sounds like a lot of fiddling, perhaps eating away at the simplicity/purity of the original. I'll be interested to see whether they maintain the balance. Being Valve, I somewhat suspect they will.
Don't forget you can see the trailer here.