World Of Warships Gameplay Video Released
Warpost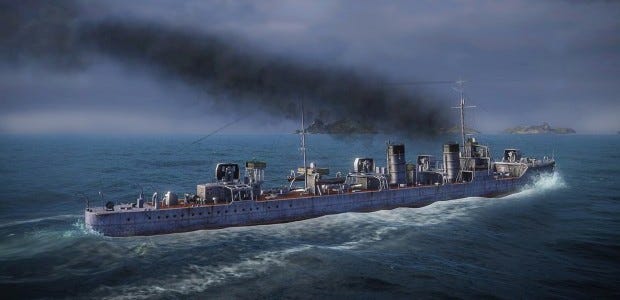 Well, Wargaming are releasing another World of Warthing game soon! World of Warships is in beta. *Takes DEEP BREATH* But what about World of Warbicycles? World of Warballoons? World of Wargo-karts? World of Warjetskis? World of WarVespas? How about SEASONAL World of WarSleighs? Anyway click 'more' to see the first gameplay trailer, I promise I'll shut up.
Will I though
World of Warsledges
World of Warsnowplows
World of Warspaceships (oh no I think maybe someone did that)
World of Warstagecoaches
World of Warsubways
World of Warstrollers (WARBABIES are dangerous weapons)
World of Warstretch limos (Drake included)
World of Warschool buses
World of Warfunicular railways
World of Warhearses (well, I mean, it saves time)
World of Warforklifts
World of Warrafts (could be confused with other things)
World of Warships is currently in closed beta, but you can check out news and sign-ups here. There's also a delightful interview with the CEO of Wargaming Victor Kislyi written up by the lovely Graham here, which I really like because Graham goes out of his way to tell us that Victor has a cold, which endears me to both interviewer and interviewee.