Terror From The Pocket: Mobile X-COM Is Real
Android Unknown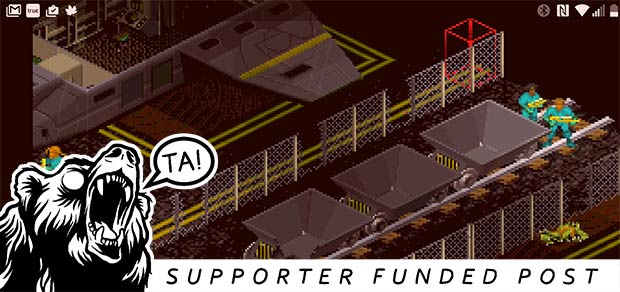 I've managed to install X-COM - the original, DOS version - on many, many devices. From PDAs to PSPs, from Linuxy netbooks to the PS1 disc on a PS3, and even briefly an iPad, before Apple pulled the DOS emulator from sale.
I've always been pleased to have done it, but rarely been able to play much of it. It looks awful or runs slowly or the controls don't work, and even my bloody-mindedness burns out after a time. This time has been different. This time it's on my phone and works beautifully.
Read the rest of this article with an RPS Premium subscription
To view this article you'll need to have a Premium subscription. Sign up today for access to more supporter-only articles, an ad-free reading experience, free gifts, and game discounts. Your support helps us create more great writing about PC games.
See more information