X3: Albion Prelude's Sumptuous Spacestuff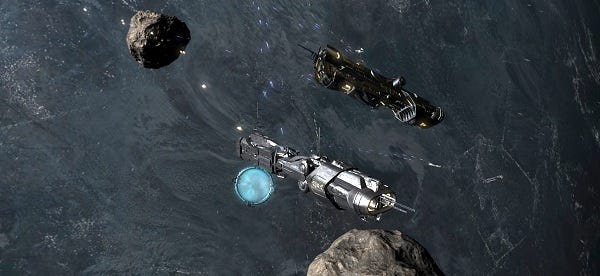 Hang on. I just need to move all this space to one side to make space for more space. X3: Albion Prelude is a just released expansion pack for X3, bridging the gap to X: Rebirth, which should be with us early next year. The storyline of clashing corporations leads into Rebirth and there are new stations and ships to play around with. That's why I'm posting this, to be honest, to share pictures of all the glorious new stuff that's floating about up there. X3 is a beautiful game, one that it's easy to admire both in motion and stasis. So sit back and feast your eyes.
Click for bigger versions, all of which inform you that Albion Prelude is ON STEAM NOW. What they don't tell you is that it costs £9.99 unless you have the X SuperBox, in which case you should have received it for free. If you want some X but don't have any, buy the Terran War Pack for £19.99 and you'll get Albion Prelude for free.