XCOM, Retrovirus Free This Weekend On Steam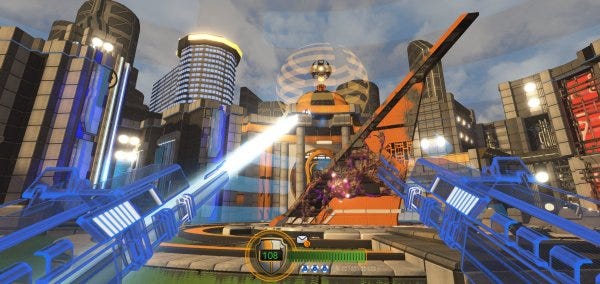 Steam's free weekend deals used to stretch a good way into Monday for us Brits. Now they seem to stop at 1pm on Sunday for the West coast Americans, which seems very peculiar - surely Sunday afternoon would be the prime free playing time? Still, in the Mother Country that means it stretches until 9pm. And this weekend there's quite the choice. The absolutely superb XCOM: Enemy Unknown, at 75% off (that's just £7.50 - cripes), and free to play for the next three days. And there's Retrovirus, the great six-axis shooter that I bet you never played. Now you can pick it up with 60% off at £6, and also play it for free until Sunday.
I don't think more needs to be added about XCOM. Last October's revival of the adored series could have gone so wrong. Instead it went so right. Alec explains why here.
Retrovirus, and indeed Cadenza Interactive's previous game, Sol Survivor, are inevitably buried under the behemoth, but I still think are definitely worth your time. Well, I've no idea about Sol Survivor, to tell the truth. I refuse to defend towers since a tower killed my whole family. But Retrovirus was a lovely revival of the six-axis shooter that's so peculiarly under-served. I wrote about why it was worth your attention back in February, but you were all like, "I don't know John - I'm pretty busy with work stuff," and I was like, "Yeah, whatever." Well you can forget your excuses now, because it's free, so why not?