Yaiba: Ninja Gaiden Z Is Now Coming To PC
Stab Lab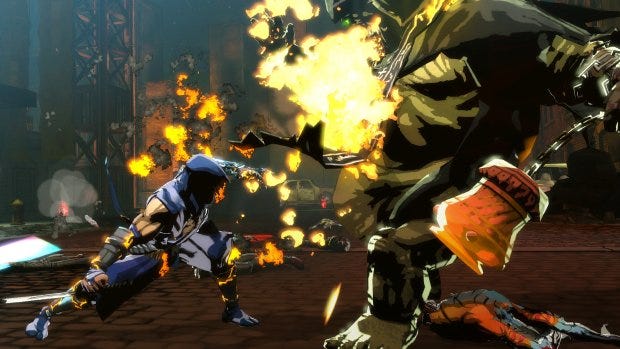 That rhymes! As long as you pronounce Z in the American way. Doesn't work in British. Yes: it also signals the interest of Tecmo Koei in the PC platform, which to be fair they usually steer clear of in favour of the console machines. The company has announced that Yaiba: Ninja Gaiden Z, their Unreal-powered cartoony zombie-slicing game about a Ninja with a cybernetic arm, will appear on PC. I mean it's not really about the Ninja, I suppose, even though he's the protagonist, it's about Holy Shit Those Dudes Got Slaughtered By Some Kind Of Knife Gymnast Gone Gravity-Flippin'! Something like that. At least that's the message I am getting from the trailer, which is below.
It contains the phrase MEAT SLAPPER, which is quite unpleasant.


The game is due for release in the first half of 2014. Which seems like a fairly imprecise release window for a ninja.
Thanks, Blue!