Yikes: Baldur's Gate Enhanced Pulled, BGII On Hold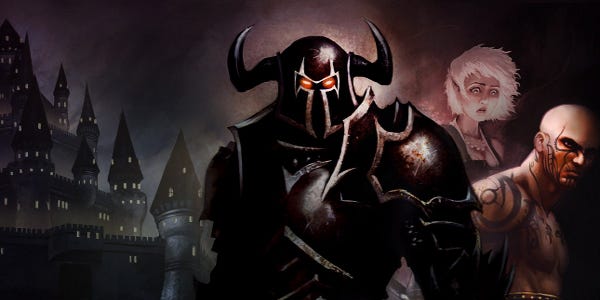 I am worried. I still don't know what a Beamdog is, and now my chances of finding out are looking rather slim. The Baldur's Gate: Enhanced Edition developer has hit a slightly, um, fatal rocky patch, with messy "contractual issues" leaving the update effort's future in doubt. For now, the first Enhanced Edition has been yanked from all relevant e-tailers, and Baldur's Gate II: Enhanced Edition is officially on-hold for the time being. Also, it probably goes without saying that this pushes Trent Oster and co's Baldur's Gate III pipe dream to the backburner's furthest reaches. The back of the backburner. Ye gods, they said it was only a myth. You'll find a statement from Beamdog after the break.
The developer has updated its website with all the details that it's currently allowed to divulge, but here are the main beats courtesy of Oster himself:
"We recently removed Baldur's Gate: Enhanced Edition from sale on Beamdog and the Apple App Store. We've taken this step at our publishing partner's request as we attempt to resolve a number of contractual issues."

"This also prevents the launch of Baldur's Gate II: Enhanced Edition. I sincerely apologize to the series' fans and promise we are working diligently to remedy the situation."
This unfortunate turn of events also puts the skids on a fairly massive patch for the first Enhanced Edition, which would've added a new interface, a new renderer capable of better performance and compatibility, German language support, and a whole host of other miscellaneous fixes.
I've sent a mail to Beamdog inquiring about both the current situation and the long-term outlook for BG III. Only now, however, do I realize that I forgot to ask what a Beamdog is. Will this nightmare ever end?