You Can Play Pokémon GO On PC, Sort Of
For people who hate the outdoors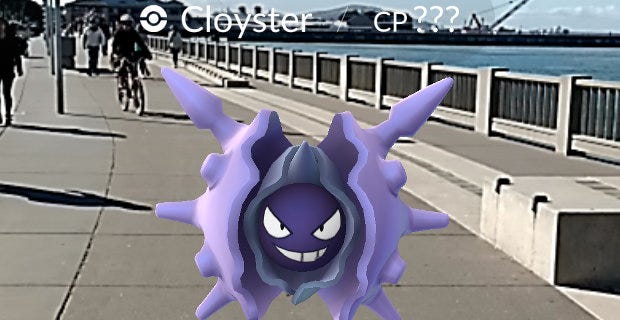 If you're anything like me, you're surrounded by people - and an internet - that won't stop talking and writing and buzzing about new Niantic/Pokémon Company/Nintendo mobile game Pokémon GO [official site]. Perhaps, like me, you're feeling a little left out because you had resolved to wait for the game's release in your country rather than using a workaround to get it early. Perhaps you would, however, be willing to install it on your PC - after a laborious process - in order to "play" it there instead.
Perhaps you're daft.
Or perhaps you're Alec. He's written before about playing Android games on his PC, using a piece of software called Bluestacks to run games and apps attached to his Google account (and thus legally bought through Google Play) on his desktop machine.
Of course, you can use the same software to run Pokémon GO - except it won't really work. GO uses the GPS functionality of your phone along with the camera to embed Pokémon into the real world, encouraging you to go out and explore the world around you in search of Squirtles and Geodudes. It's quite spirited and lovely. Naturally, these things are anathema to the sedentary life PCs demand.
Thus there are other pieces of software you can use to fake going outside. YouTube user Travis D explains how:
It involves three other pieces of softare: KingRoot, Lucky Patcher and finally Fake GPS to spoof your location.
Unfortunately it's not as simple as installing all of them. You have to do things in a certain order, editing the registry to deactivate certain Bluestacks features, and judging from the list of potential issues, a lot of crossing your fingers.
After which you'll be able to play Pokémon GO like all your mobile phone-having, go-outsidey, less cool friends.
Thanks, PCGN.