Your Morning Stupid: Left 4 Teletubbies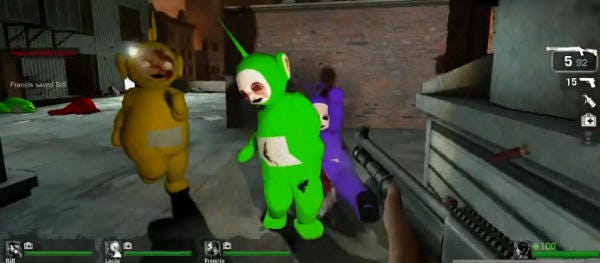 A Left 4 Dead mod that, well, adds the Teletubbies as enemies. There's not really much more that can be added to that. It's created by flameknight7, and can be downloaded from here. Watch the video, as displayed on our tummies, below.
Teletubbies etiquette now dictates you immediately play the video again. Cheers to Steve for tweeting it.