Steam starts showing EU citizens a game's lowest price from the last 30 days to comply with new law
Valve did already have it covered, tbf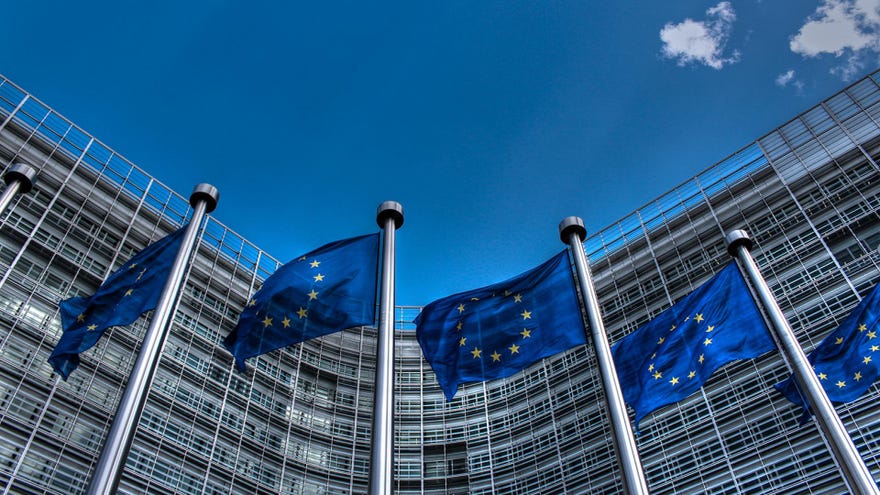 For those in the UK, the latest "here's what you could have won" bit of helpful EU regulation just dropped. Valve are now required to show Steam users in EU countries a game's lowest price over the past 30 days, which means sellers can't display deceptively high discounts by bumping the base price before a sale. Valve made the change in order to comply with the ominously named "Omnibus Directive", which applies to all online stores.
Steam already enforces limits on manipulating prices around sales, but it's nice that some people get to have a little extra peace of mind.
The new law came into place on May 28th, and should apply to all EU countries - though Steam's changes seem not to have rolled out everywhere just yet. Here's how it's displayed.
Steam now shows 30-day low price in some European Union countries to comply with the Omnibus Directive. pic.twitter.com/BbTsNn2Zsp

— SteamDB (@SteamDB) June 3, 2023
The legislation is also known by the full and dull name of the Enforcement and Modernisation Directive, which modifies four older Directives that previously didn't apply to online retailers. Hence the much cooler Omnibus thing, as Redditor Cycloneblaze points out.
Valve partially tackled the issue of pre-sale price hikes themselves in March last year, as part of a set of changes that also introduced a maximum discount limit of 90%. That means sellers were already banned from running a sale within 30 days of a price increase, so the new EU regs don't actually make a difference in Steam's case - though it is possible they were introduced precisely because this legislation was coming. In any case, not every store has that rule, so folks in the EU still stand to benefit once those storefronts have updated to comply with the law.
It's also long been possible to see a game's biggest historical discount with Steam DB, or to possibly find a game cheaper elsewhere using IsThereAnyDeal.