Unity to start charging some developers money every time someone new installs their game
Developers not keen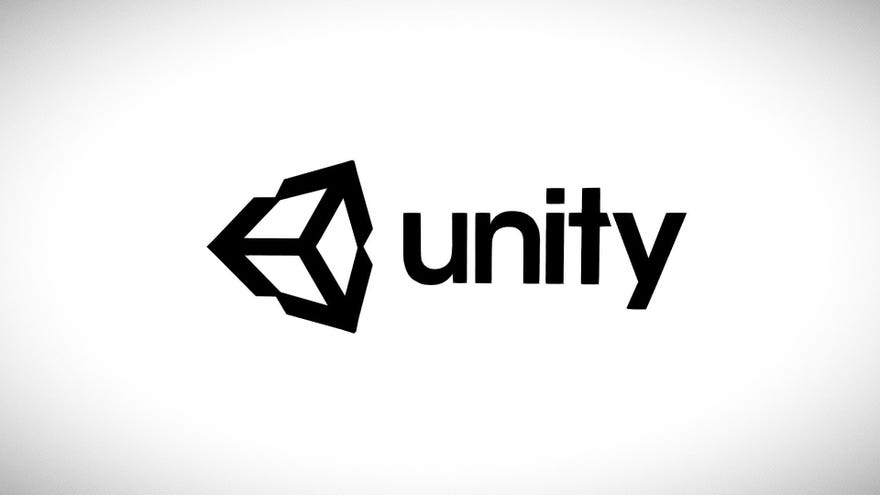 The makers of game creation software Unity have announced a new pricing structure. They're calling it the "Unity Runtime Fee", and it means qualifying developers who use Unity will be charged an extra fee for each player that installs their game.
In response to widespread criticism of the changes from game developers, Unity have since posted a further statement, saying, "Yes, this is a price increase and it will only affect a small subset of current Unity Editor users."
Developers will only be charged the fee if their game has crossed certain thresholds. For example, developers using Unity Personal or Plus editions will be charged a fee per-game install if their game has generated $200,000 USD in revenue in the past 12 months and has been installed 200,000 times across its lifetime. Unity Pro and Unity Enterprise users, meanwhile, will be charged per-install for games that have generated $1m USD in the past 12 months and which have 1 million lifetime installs.
The amount charged per-install also varies depending on the version of Unity used, and installs will only start being tracked from January 1st, 2024 onwards.
For example, if you used Unity Plus, your game generated $200,000 in 2023, and then it sells its 200,001st copy on January 1st, that player installing the game will cost you $0.20 USD. Each subsequent install by a new player will cost another $0.20.
Since the announcement earlier today, several developers have been expressing concern on X (formerly Twitter), with criticism focused on how install numbers are being tracked, and with the "rug-pull" nature of the change. It's an adjustment to the payment model that will impact developers who decided to build their game on Unity years ago, who are now more worried about further future changes or price hikes.
Garry Newman of Facepunch Studios, developer of the Unity game Rust, posted that the pricing plan would have cost them an extra $410,000 USD had it existed since the game's release. "About $40k a year. Last month it would have cost us $2,517," wrote Newman.
That's a lot of extra money for even a successful developer to suddenly need to budget for in 2024.
"Today, a large majority of Unity Editor users are currently not paying anything and will not be affected by this change. The Unity Runtime fee will not impact the majority of our developers," Unity wrote in a statement in repsonse to the criticism.
"The developers who will be impacted are generally those who have successful games and are generating revenue way above the thresholds we outlined in our blog. This means that developers who are still building their business and growing the audience of their games will not pay a fee. The program was designed specifically this way to ensure developers could find success before the install fee takes effect."
Unity also point at the FAQ about the pricing changes. It breaks down the thresholds and potential costs in more detail, although it does not answer many of the questions Newman and others raise about how install numbers are tracked. Several developers have expressed concern that they could be charged for installations of pirated versions of their games.
Among the per-install fee which primarily impacts developers of successful games, Unity have also eliminated the entry-level $40/month Unity Plus subscription tier. The free Unity Personal tier remains, as does Unity Pro, which costs $2040 a year. 3D Realms co-founder George Broussard described this as Unity having "just fucked every small indie dev who wanted to look slightly professional with no Unity splash screen."
Unity has had a rough 18 months. They laid off 600 staff and closed half their offices back in May and laid off nearly 300 in January. Last year, Unity were heavily criticised for merging with ironSource, a company best known for creating a malware installer in 2015.
Unity CEO John Riccitiello also described indie developers who don't consider monetisation during their creative process as "fucking idiots." I suspect John's got 'em thinking more about monetisation now.