Adam Wolfe is a total idiot
If I could turn back time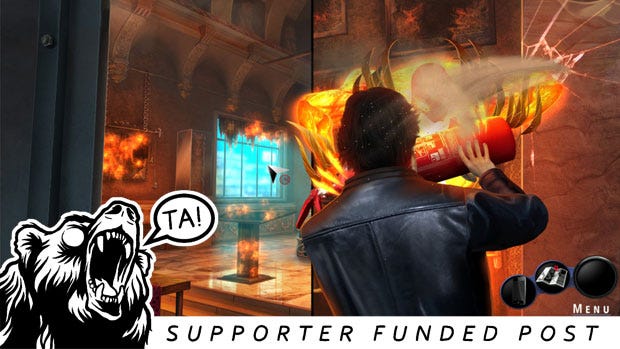 I have a soft spot for hidden object adventures and other games in that general ballpark. I've spoken about that before here, I think. But right now I wanted to talk about Adam Wolfe [official site]. It's a hidden object-adjacent supernatural mystery procedural thingummy which plays out over the course of four episodes. I'm currently half enjoying it, half shouting at the screen, which is pretty much exactly what I do when watching most over-the-top murder investigation shows on telly.
Read the rest of this article with an RPS Premium subscription
To view this article you'll need to have a Premium subscription. Sign up today for access to more supporter-only articles, an ad-free reading experience, free gifts, and game discounts. Your support helps us create more great writing about PC games.
See more information