Call Of Duty: Megacorps And Tricked-Out Rebel Scum
Dulce et decorum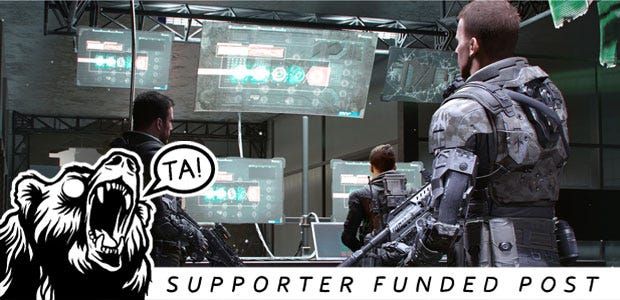 Having spent the morning watching Call of Duty: Black Ops 3 videos I am reminded of my idea for the series which I started nursing back during E3 after a hands-on. I'll be brief because jetlag but it's an idea I keep mulling at odd moments:
Read the rest of this article with an RPS Premium subscription
To view this article you'll need to have a Premium subscription. Sign up today for access to more supporter-only articles, an ad-free reading experience, free gifts, and game discounts. Your support helps us create more great writing about PC games.
See more information