Cracking The Dark Souls Nut: What Happened Next
A funny thing happened on the way to the High Wall of Lothric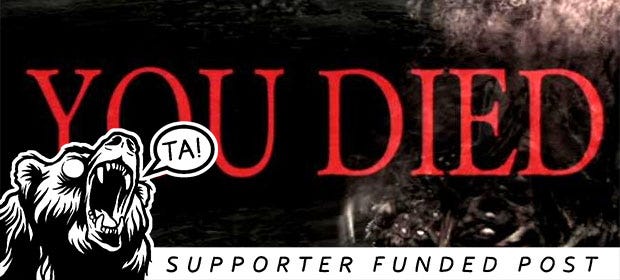 When I decided to try and finally crack the Dark Souls nut, it was primarily for work purposes – it seemed simply unprofessional to be so in the dark about such a well-respected series. I also noticed a sort of snobbery was developing in me, presuming that people who professed to love the game were just time-wasting grinders, trying to justify their relentlessly samey actions by claiming there was something more profound to it than hacking away at health bars. That, too, is not a healthy position for a haha professional games critic to take. I wanted to break that down; I wanted to understand the game far more than I actually wanted to play it.
Here's how that worked out – a hamfisted novice plays Dark Souls III. Then a funny thing happened.
Last night, I booted up Dark Souls 1. For fun.
Read the rest of this article with an RPS Premium subscription
To view this article you'll need to have a Premium subscription. Sign up today for access to more supporter-only articles, an ad-free reading experience, free gifts, and game discounts. Your support helps us create more great writing about PC games.
See more information