Wot I Think: Deus Ex Go
CHEEKY MOBILE REVIEW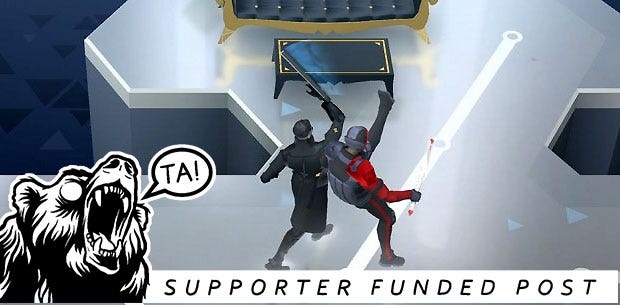 Last week, a combination of feeling that I couldn't wait for Deus Ex: Mankind Divided and my nightly 90 minute stint sat in the corner of a nyctophobic child's bedroom until she nodded off drew me to mobile spin-off Deus Ex Go. You know where this is going. CHEEKY MOBILE GAME REVIEW. But c'mon, Deus Ex is ours no matter where it appears.
Read the rest of this article with an RPS Premium subscription
To view this article you'll need to have a Premium subscription. Sign up today for access to more supporter-only articles, an ad-free reading experience, free gifts, and game discounts. Your support helps us create more great writing about PC games.
See more information