Google Earth might be the best game of 2017
So much to see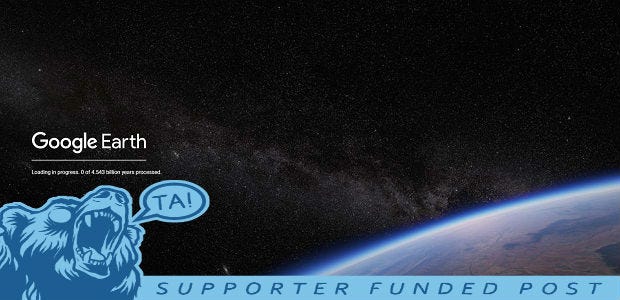 The new version of Google Earth is always open in my browser. It works directly in a tab now, rather than being a program that I have to run separately, and it is the one tab I will never close. If I'm at a loose end I switch across to it, click the button that takes me to a random landmark or place, and zoom around for a while. Or I use Mapcrunch to find a random Streetview point and explore from there. It's a useful tool but it's also a great toy.
Read the rest of this article with an RPS Premium subscription
To view this article you'll need to have a Premium subscription. Sign up today for access to more supporter-only articles, an ad-free reading experience, free gifts, and game discounts. Your support helps us create more great writing about PC games.
See more information