Here's why games don't get thunderstorms right
Thunderworks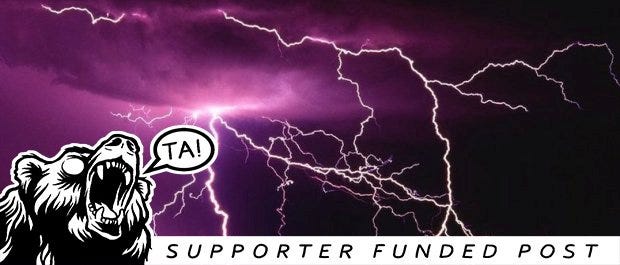 Thunderstorms are amazing. In the not-quite-South-West of the UK where I live, they're also incredibly rare. Maybe one or two a year pass by, and rarely overhead. But when they come, they are often spectacular. I'm only the world's second greatest meteorologist, but it seems to me that Cornwall gets all the best thunder, and every now and then it stretches up as far inland as us. So when it happens, you can guarantee that I'll either be hanging out an upstairs window, or marching to the top of the nearest hill to get the best view. I adore thunderstorms, so very, very much. Which makes it weird that they're always such a non-event in games.
Read the rest of this article with an RPS Premium subscription
To view this article you'll need to have a Premium subscription. Sign up today for access to more supporter-only articles, an ad-free reading experience, free gifts, and game discounts. Your support helps us create more great writing about PC games.
See more information