How To More Interestingly Hate Football Manager
Hate For Fun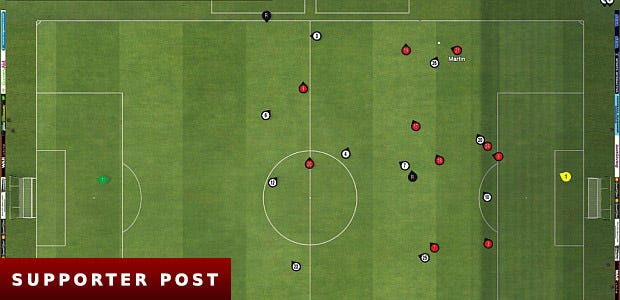 Football Manager 2015 is mere weeks away from being released and prompting a huge population of people to rush towards their computer screens in order to lose themselves in a rich, detailed simulation of an alternate world. An equally huge population will be prompted in that same moment to tut and start shaking their head. "Football," they'll say. "Cuh! Just a bunch of rich haircuts. And the game's basically a spreadsheet!"
Let me tell you: hating things can be an interesting business, but I think you can do better. Whether you genuinely do feel animosity towards Sports Interactive's long-running sports simulation series or you're simply a contrarian, there are better ways to belittle your friends' genuine fondness for a harmless activity they enjoy.
Read the rest of this article with an RPS Premium subscription
To view this article you'll need to have a Premium subscription. Sign up today for access to more supporter-only articles, an ad-free reading experience, free gifts, and game discounts. Your support helps us create more great writing about PC games.
See more information