Let's have some games about mums now please
To maternity and beyond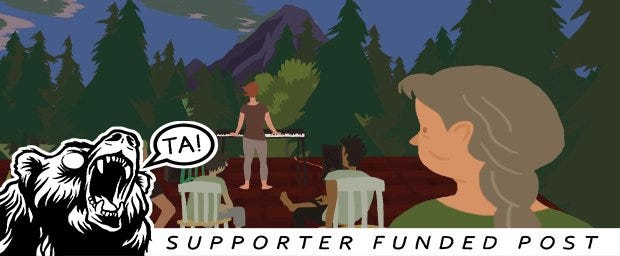 Dads in games has become one of the more unexpected themes of 2010s gaming. From The Last Of Us's paternal grief-wailing, to being a hapless octopus father, to Dream Daddy's dad dating delightfulness, it's almost as if the industry has reached its late 30s and is trying to work out its feelings about how having children has affected its life. But here's a thing, male-dominated games industry: I'm pretty sure most of you had mums, too.
Read the rest of this article with an RPS Premium subscription
To view this article you'll need to have a Premium subscription. Sign up today for access to more supporter-only articles, an ad-free reading experience, free gifts, and game discounts. Your support helps us create more great writing about PC games.
See more information