None Of Your Business
Alone Again Or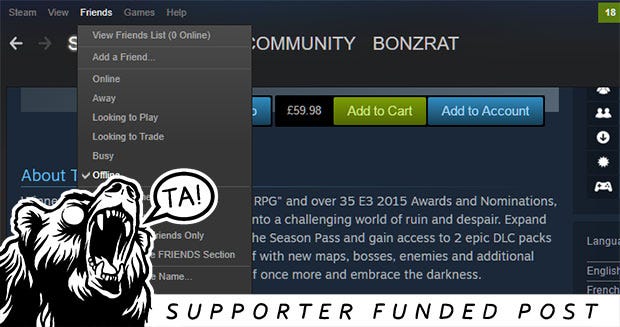 Used to be I had various messaging systems and whatnot proudly display whatever song I was listening at any giving moment. I wanted to share everything. These days I'm on lockdown, to the point that the first thing I do when I load up Steam is click 'Friends' > 'Offline' in order that no-one can see what I'm playing.
Read the rest of this article with an RPS Premium subscription
To view this article you'll need to have a Premium subscription. Sign up today for access to more supporter-only articles, an ad-free reading experience, free gifts, and game discounts. Your support helps us create more great writing about PC games.
See more information